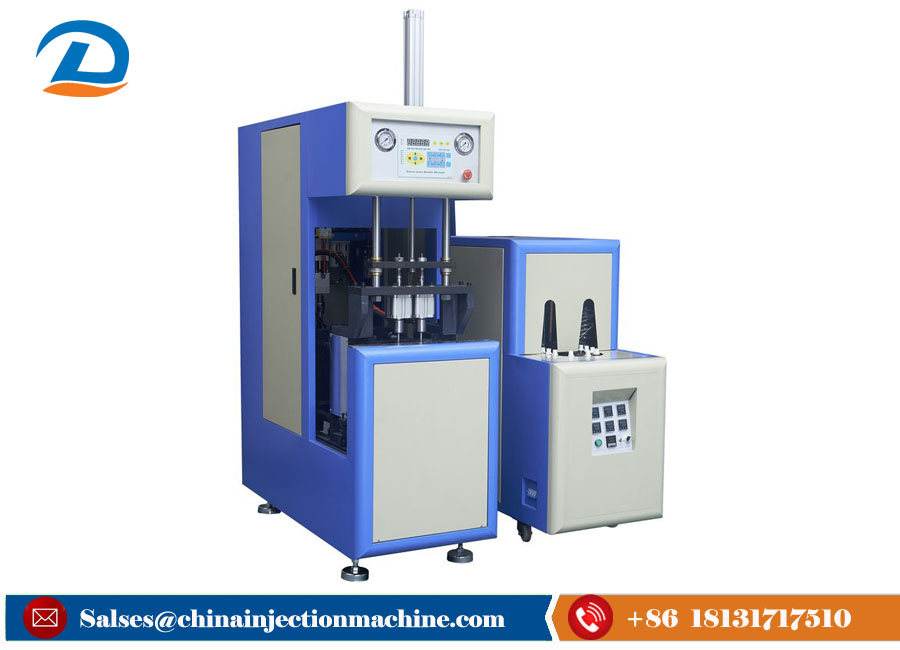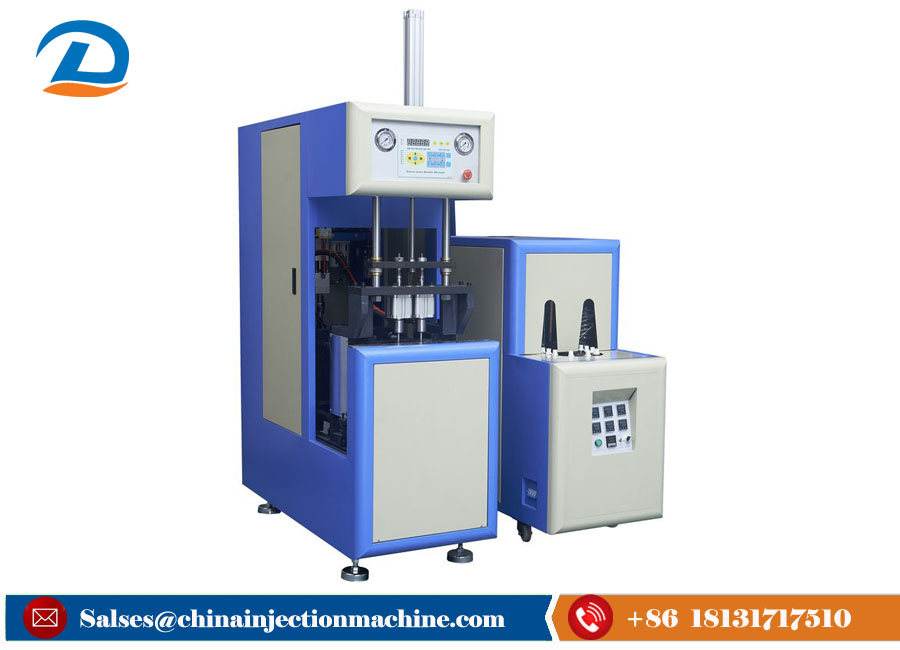 This system is ideal for start-up and small-scale companies and is reliable, heavy duty, and capable of producing a wide variety of high quality P.E.T. bottles for many industries like water, alcohol, juice, liquid detergent, vegetable oil, cosmetics, pharmaceutical and personal care items which are just a few examples.
Feature:
1.Original FESTO air cylinder.
2.Minimize your initial investment by starting small.
3.Add additional systems economically as your business grows.
4.Bottles of different sizes can be produced simultaneously to meet your exact requirements.
5.Change over from one size to another can be completed simply and quickly.
6.The tooling costs (molds) are low since the design of the system is simple.
7.Systems can be dedicated to produce particular bottle sizes. A short operator-training period due to the simplicity of the design.
8.Maintenance costs are kept to a minimum and highly-trained personnel are not required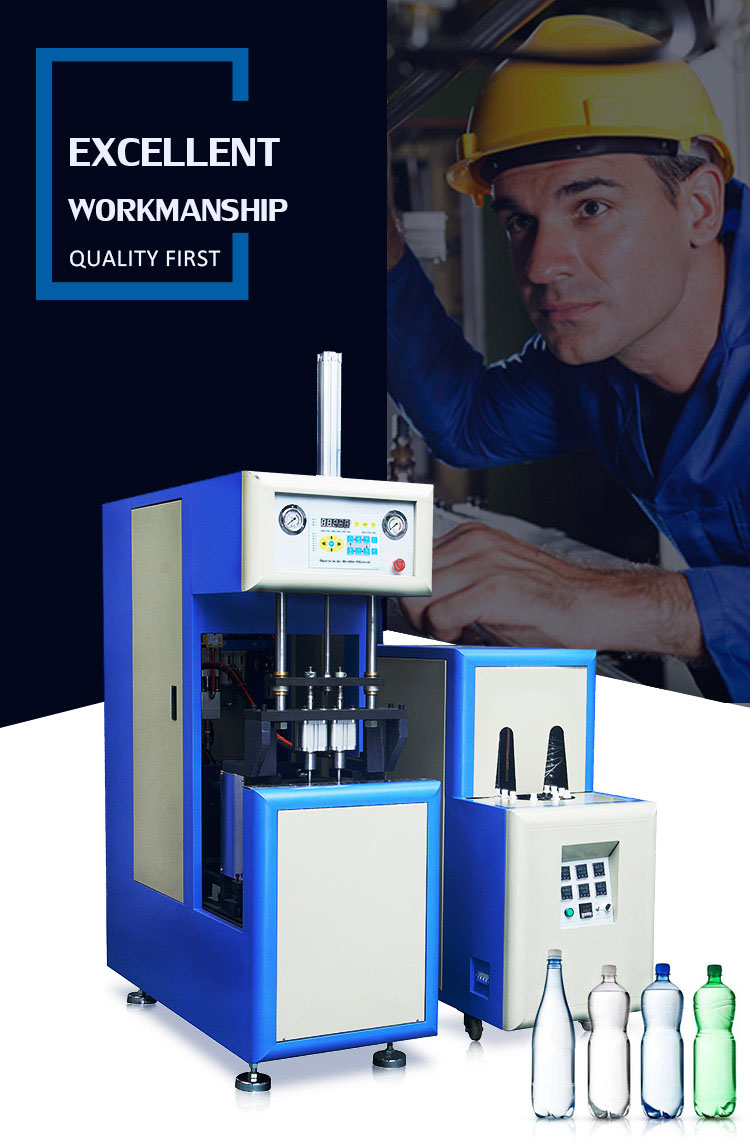 | | | |
| --- | --- | --- |
| ITEM | MEASURE-MENT | SBM-880 |
| Material | / | PET/PP |
| Volume | L | 0.05-2.0(2-cav)3-5(1-cav) |
| Theoritical output | Pcs/h | 700-1000 |
| Max.length | MM | 360 |
| Max.diameter | MM | 180 |
| Max.mould plate dimension(l*h) | MM | 420*500 |
| Clamping force | KN | 180 |
| Fower | KW | 12 |
| Voltage/Frequency | V/HZ | 220~380/50~60 |
| Machine dimension(l*w*h) | M | 1.66*0.74*2.2 |
| Machine weight | Kg | 700 |
| Pre-heater dmension(l*w*h) | M | 1.46*0.71*1.58 |
| Pre-heater weight | Kg | 300 |

| | | | |
| --- | --- | --- | --- |
| ITEM | Name of the main spare parts | BRAND NAME | COUNTRY |
| 1. | Closing cylinder | FESTO | GERMAN |
| 2. | Sealing cylinder | FESTO | GERMAN |
| 3. | Stretching cylinder | FESTO | GERMAN |
| 4. | Closing magnetic valve | FESTO | GERMAN |
| 5. | Stretching magnetic valve | FESTO | GERMAN |
| 6. | Blowing magnetic valve | FESTO | GERMAN |
| 7. | Moving magnetic valve | FESTO | GERMAN |
| 8. | Voltage regulator | | CHINA |
| 9. | Computer controller | BOTHFIT | TAIWAN JOINT |
| 10. | Infrared lamp | | CHINA |
| 11. | OPen circuit controller(32A) | DELEX | CHINA |
| 12. | Heat continue controller | DELEX | CHINA |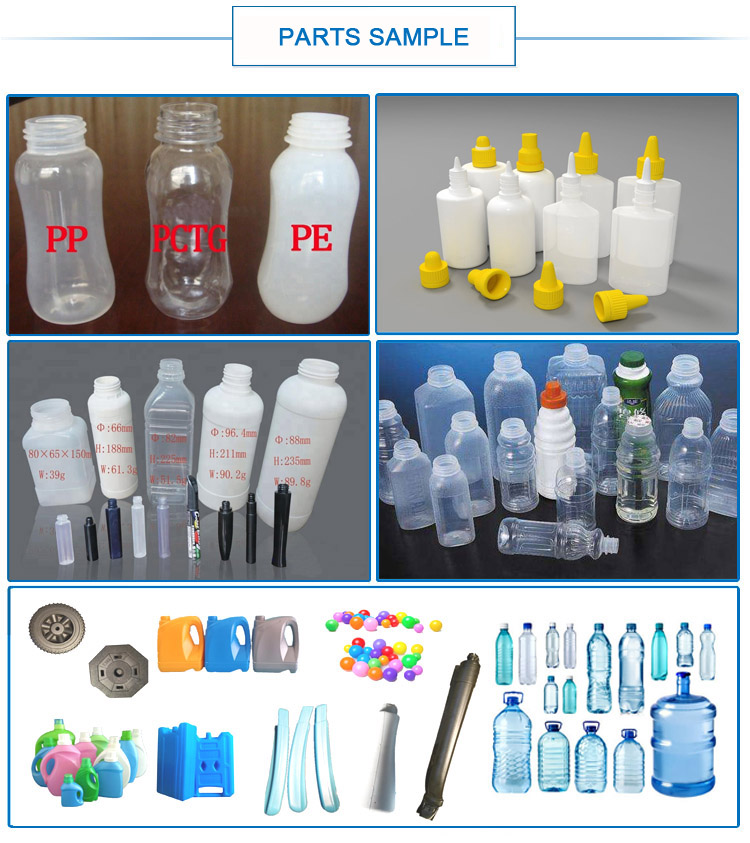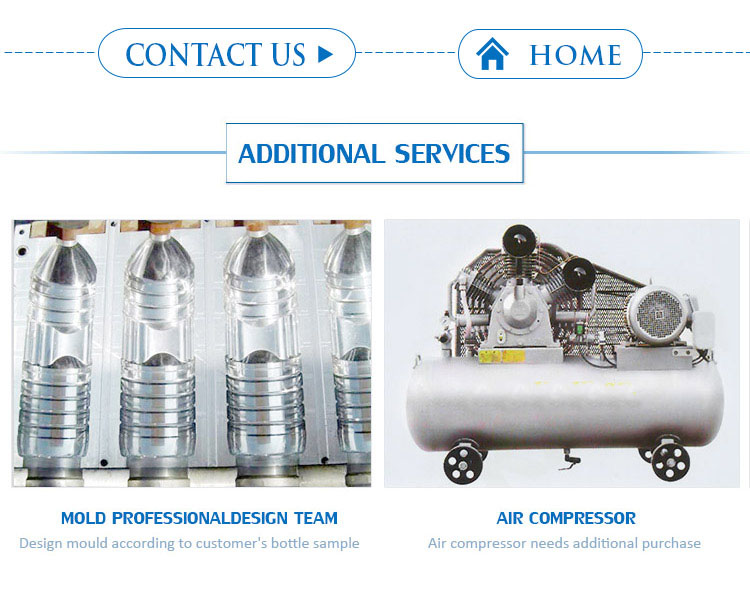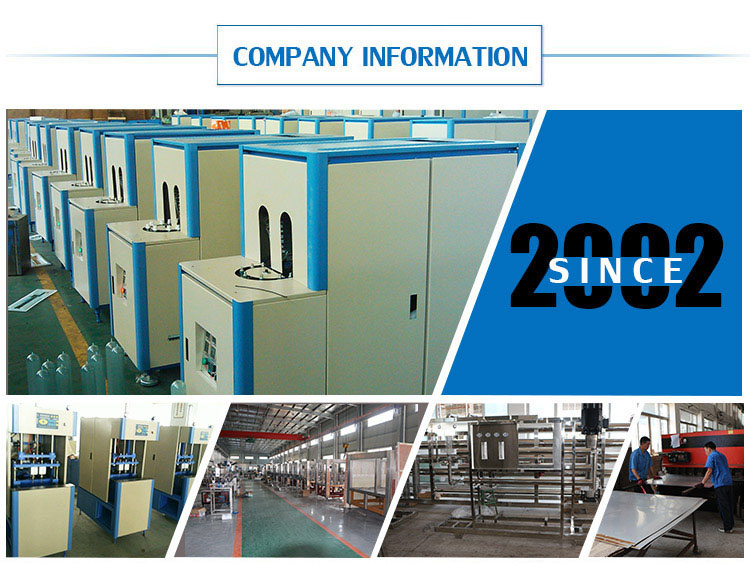 Leave Message
Please feel free to give your inquiry in the form below.We will reply you within 24 hours